UFCW 227 Officers and Executive Board
Our Union Leadership Team
President Bob Blair
Bob Blair has spent his career improving the lives of fellow union members and their families. Bob's expertise in grievance handling and negotiations enables UFCW 227 to provide our members valuable benefits such as job security, better wages, better benefits and the protection of a union contract.
Bob first joined UFCW 227 in 1977 when he went to work for The Kroger Company. For twenty-six years, Bob served fellow union members as a Chief Steward and spent most of his Kroger career in the deli. He joined the staff of UFCW 227 as a Union Representative in 2003 fighting for our members day to day. In 2013, he became Secretary Treasurer and in 2015 Bob became President of UFCW 227.
Secretary Treasurer Paul L. Whiteley Jr.
With a background in social work and community empowerment, Paul L. Whiteley Jr. has dedicated his career to helping workers come together for a better life. Paul first got to know UFCW 227 members as a community organizer during the Fischer Packing strike in 1992. Later, as Executive Director of Kentucky Jobs with Justice, Paul's work was critical to rallying the community around our hard working members at Tyson Foods in Corydon, IN in 1999.
Paul came to work for UFCW 227 in 1999 organizing new members for our union. After serving UFCW 227 members as Collective Bargaining Director since 2013, Paul became Secretary Treasurer in January 2015.
UFCW Local 227 Executive Board
Travis Dean, Recorder (UFCW 227)
Ronald Fleming (JBS Swift)
Greg Boren (Saputo Foods)
Tony Harpole (Pilgrims Pride)

 
John Gatton (Kroger 780)
Kevin Riggs (Kroger 396)
Phil Lewis (Kroger 389)
Larry Goldey (Kroger 713)
Sharon Bayens (Kroger 376)
Willie Collins (Kroger 729)
Mary Mudd (Kroger 779)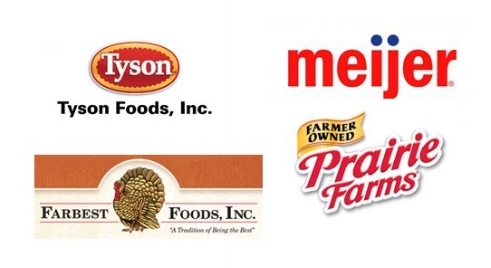 Cindy Drake (Meijer 162)
Blaine Purcell (Prarie Farms Dairy)
Belinda Arms (Tyson Corydon)
Connie Turner (Farbest Foods)